The first project I worked on at Architectural Systems was the Interior Finishes catalog. This extensive book served as an index of current product offerings, as well as a showcase of client project photos highlighting the use of an ASI interior finish. 
We updated the book twice a year to reflect the ever-changing collections and in-stock inventory. This extremely time-sensitive project was a collaboration between myself, ASI Marketing Manager and Sales team, and printers.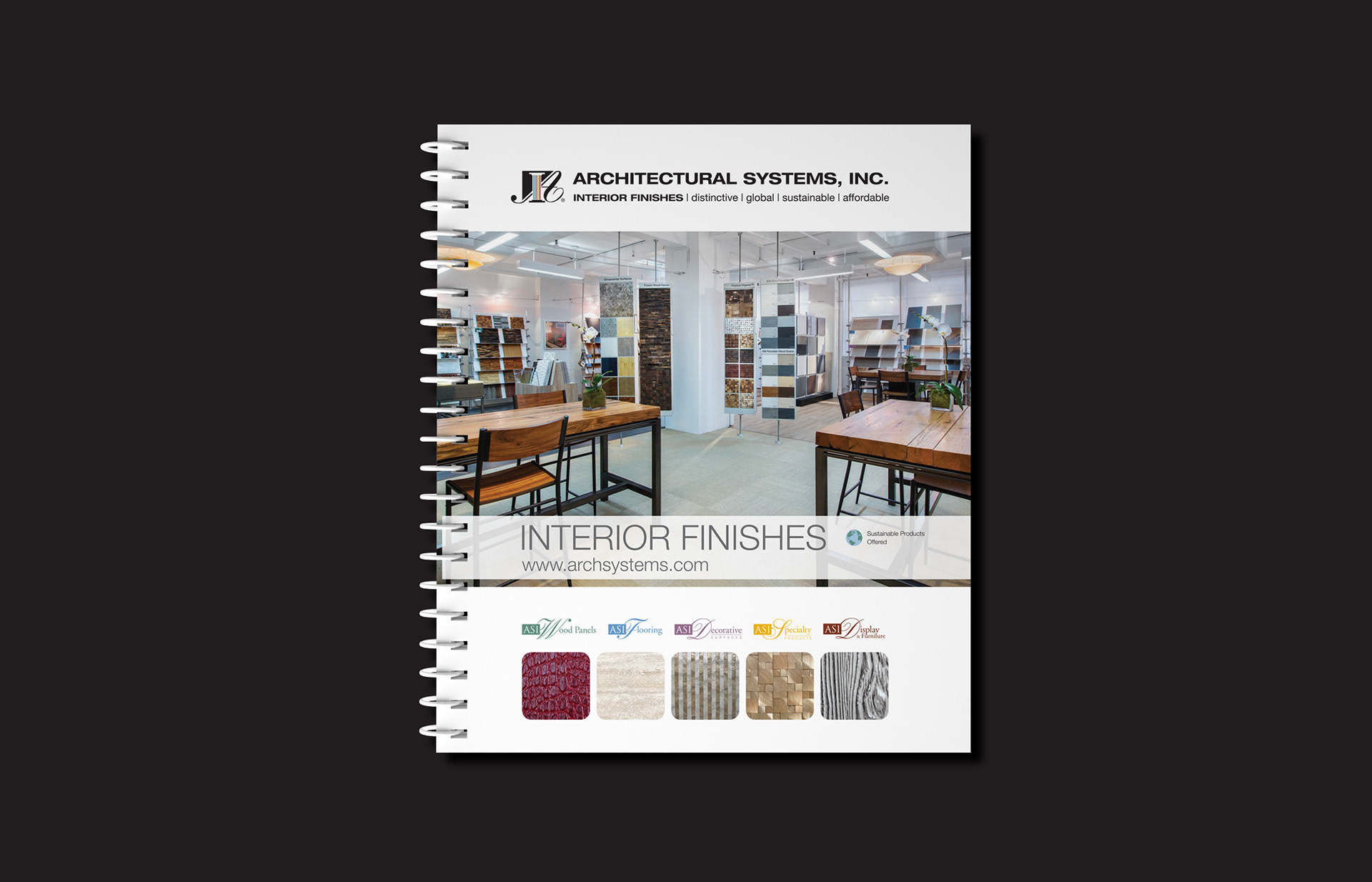 A table of contents outlined the products in 5 distinct branded categories: ASI Wood Panels, ASI Flooring, ASI Decorative Surfaces, ASI Specialty Surfaces, and ASI Display and Furniture. Each category was introduced with a divider spread.
Product swatches were organized in grids for easy reference while project photos provided inspiration for usage. There was so much crucial information that needed to be included on each page and not every collection had the same amount of content, proving to be a challenge each and every re-print.