Spring, Fall, and Resort were the 3 main collection launches that I helped visually communicate with a magazine-like book that illustrated the inspiration and story behind the season, as well as updated visual merchandising guides employees needed to reference and adhere to.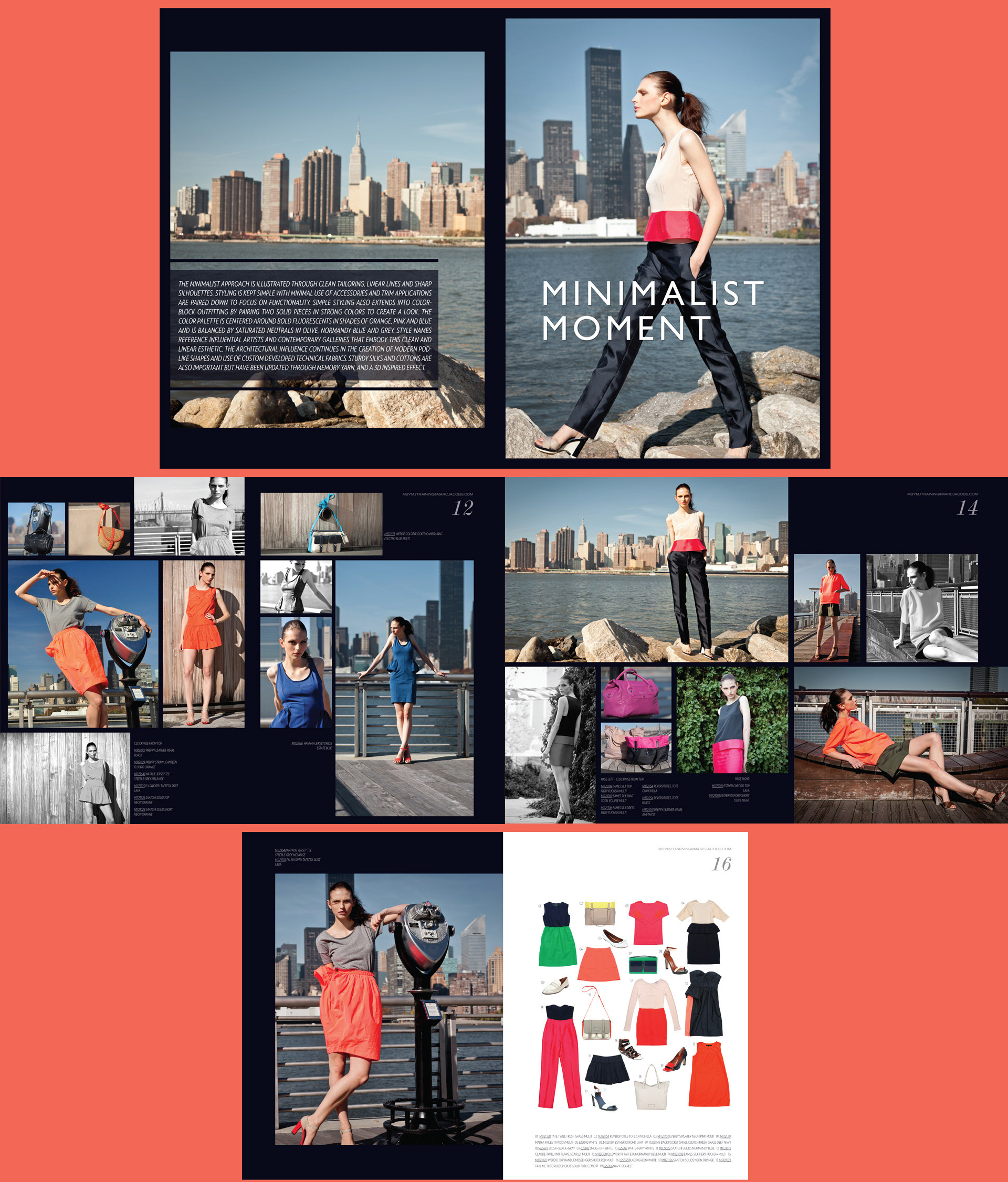 These magazines ranged from 50-100 pages each and once all of the content (photos, articles, text) was turned over to me I had a 3 week time-line to execute and manage production.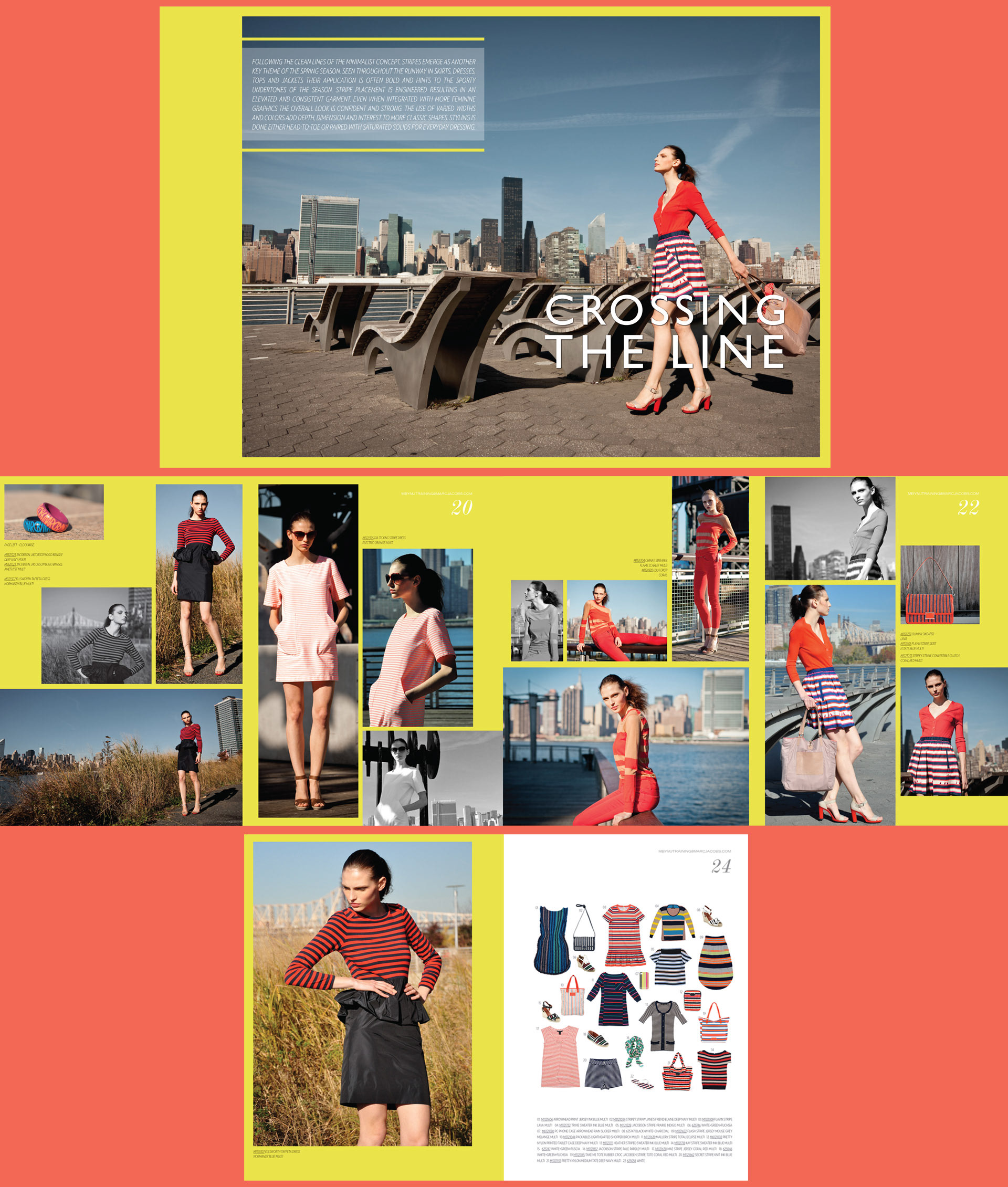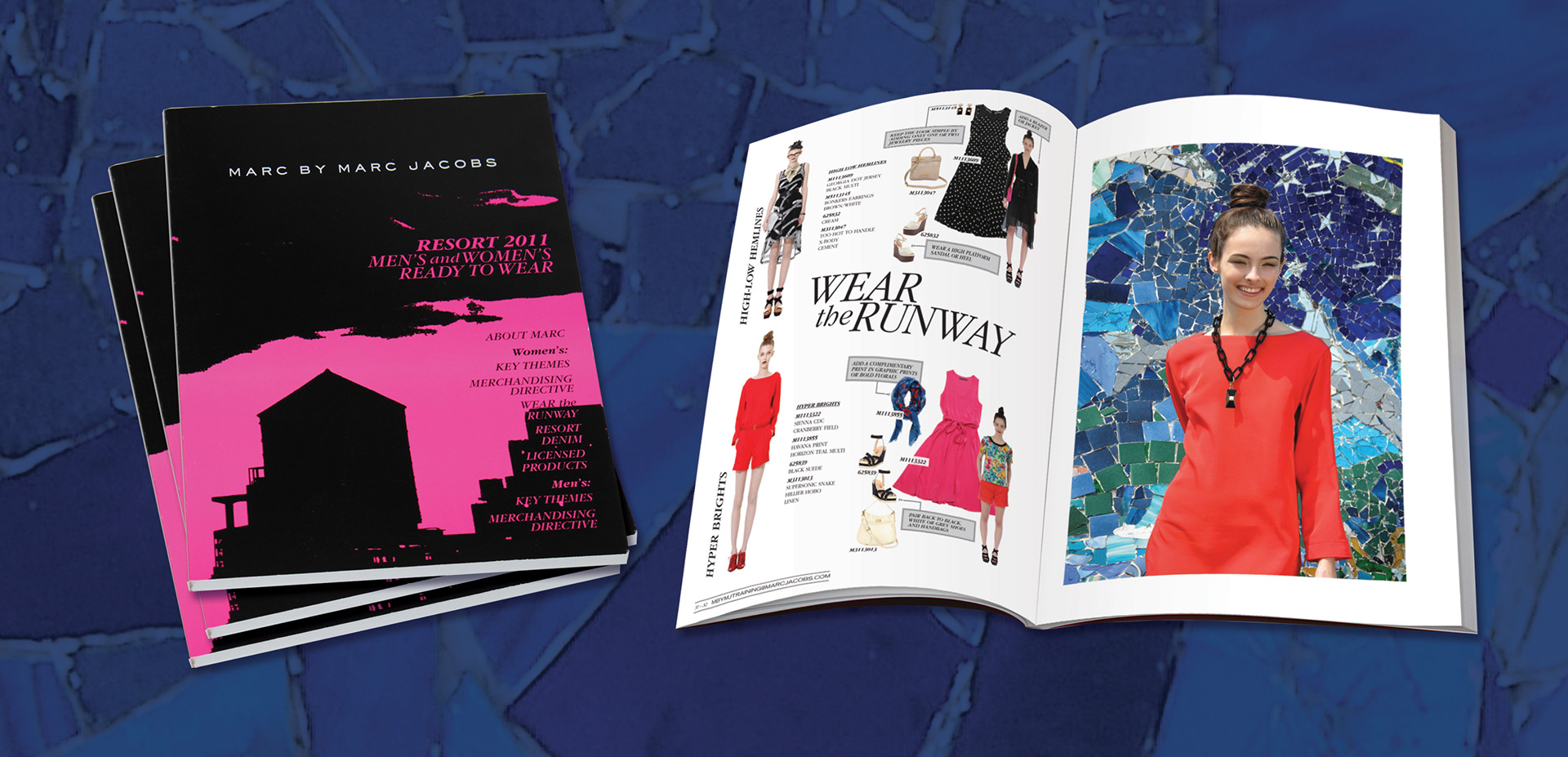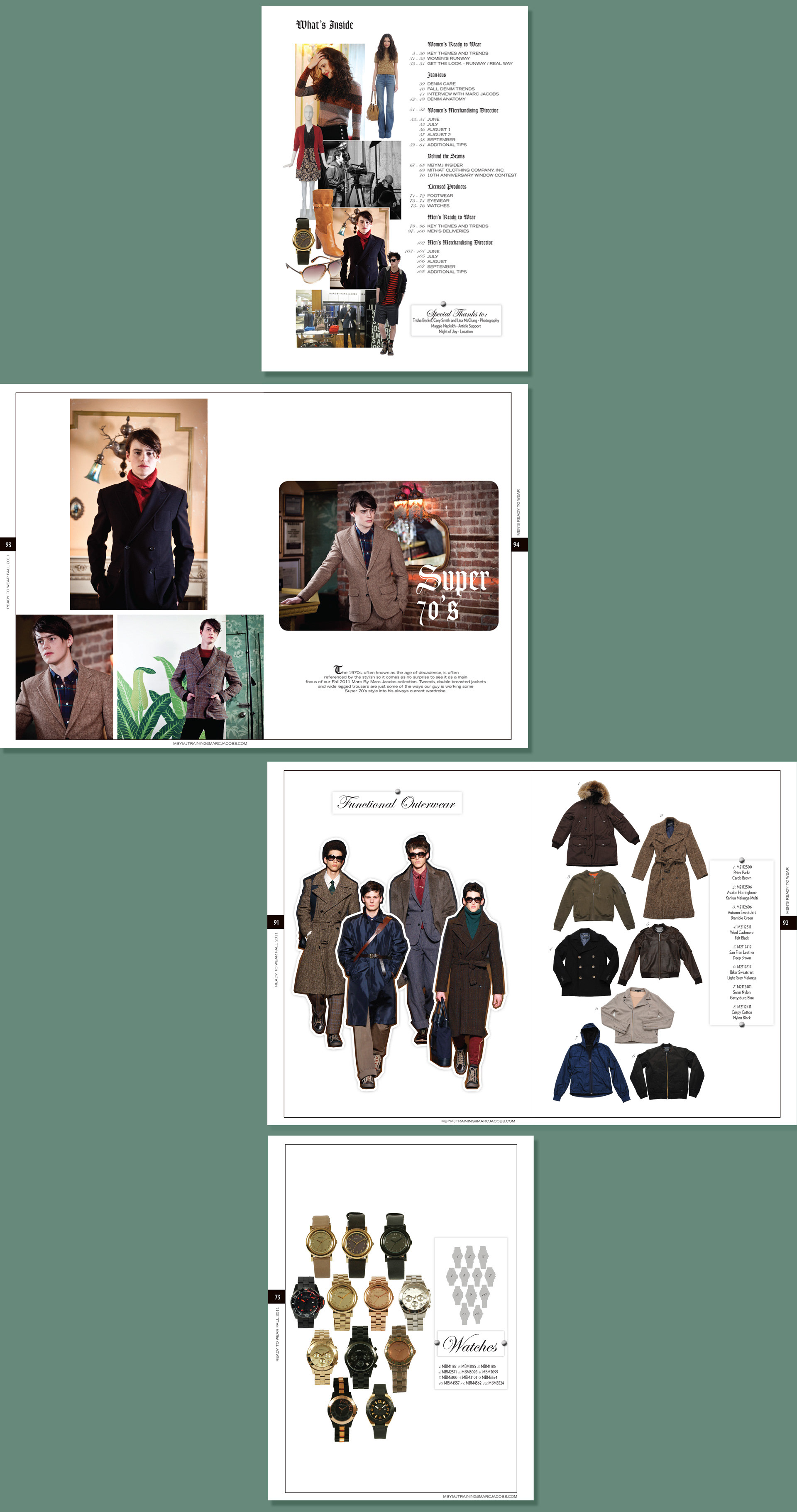 Additional responsibilities...
After developing a strong relationship with many teams within the Marc Jacobs organization, I was commissioned to develop and design an extensive Marc By Marc Jacobs Visual Merchandising Brand Book (not shown due to confidential information) which included the brand heritage, brand guidelines, and training tools for in-store visual merchandising. 


The text-heavy book was almost 400 pages and included illustrated store floor-plan maps, visual merchandising diagrams, and hundreds of photos that needed retouching. The first iteration was printed in English and then I was tasked with reworking the book into 5 languages: Traditional Chinese, Simplified Chinese, Japanese, Korean and French. I managed all pre-press and production work while coordinating with printers, translators, and global merchandising managers to complete this long-term project. 

To make sharing these confidential and important global documents easier, I designed the sitemap and first edition of company intranet which served as a platform for training tools to be distributed and shared within the Marc Jacobs internal network. Once the platform was live, I worked with Marc Jacobs International team to update the content to reflect the seasonal collections and relative merchandising guidelines.


Additional merchandising training tools that I completed were: Selling Foundation presentation guidebook, posters, Prezi presentations, and flashcards to assist with maintaining the standard of excellence throughout all retail environments.