Magic Meadow
: A whimsical field of shapes and florals. Digital pattern created in ProCreate. 
Magic Meadow – Dark Blue Multi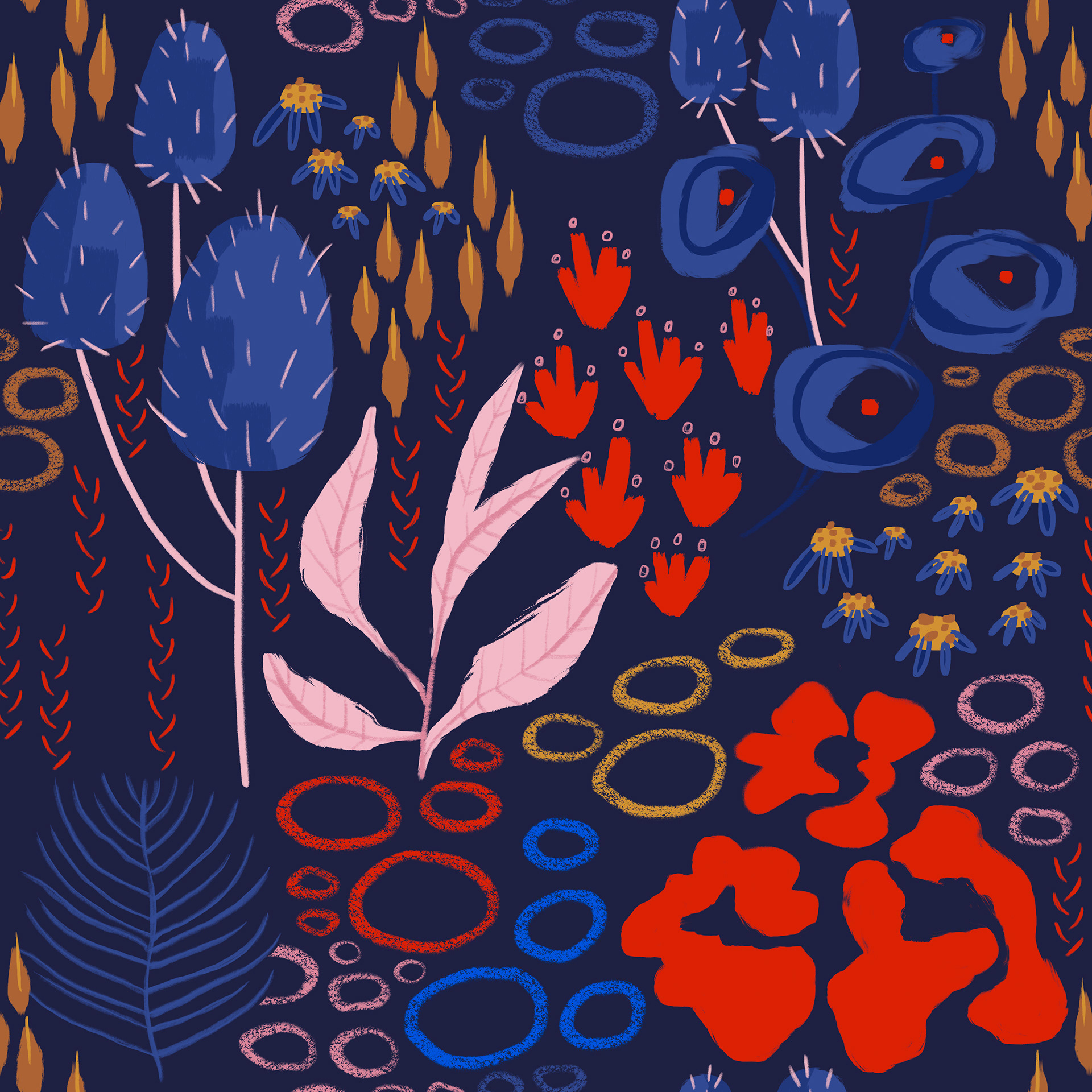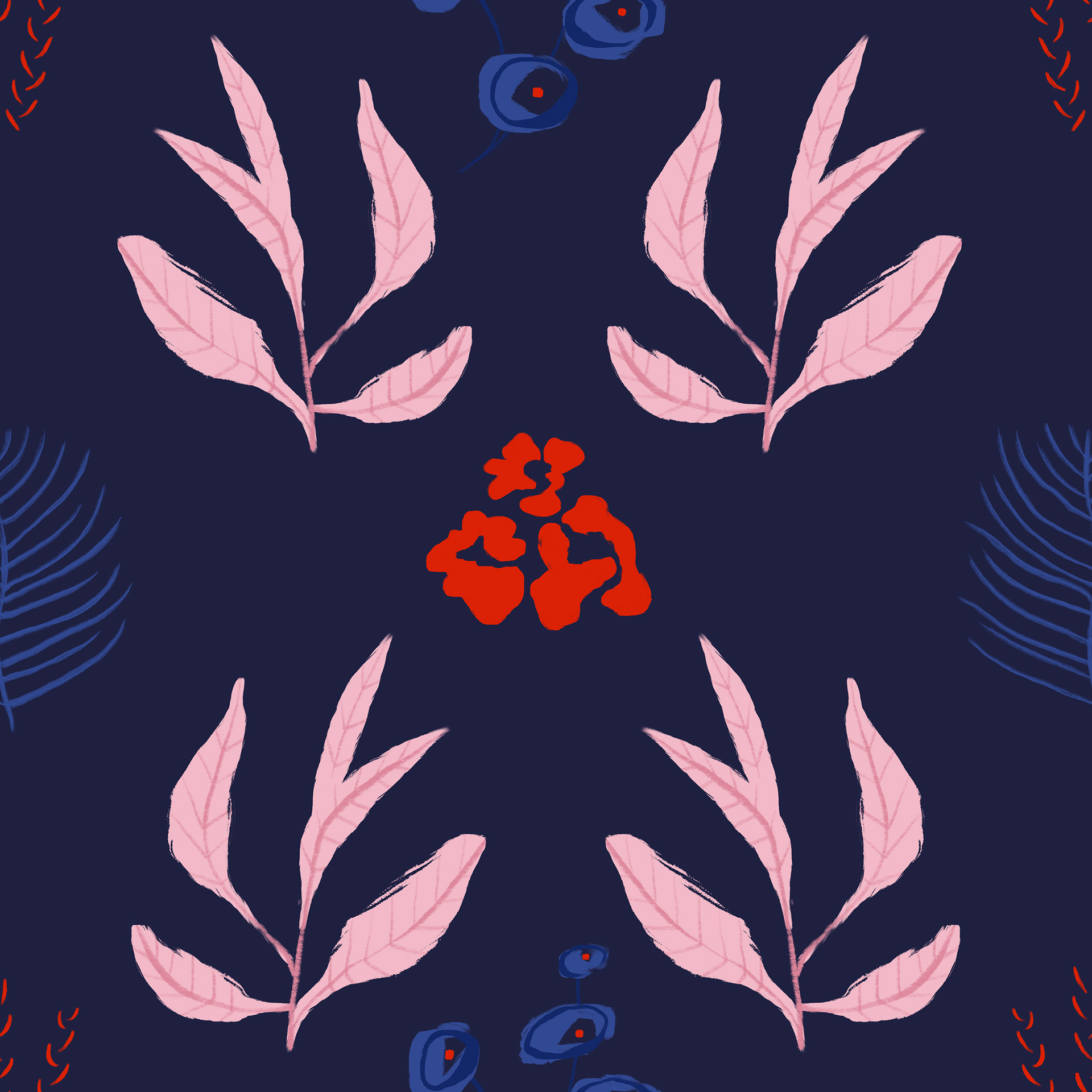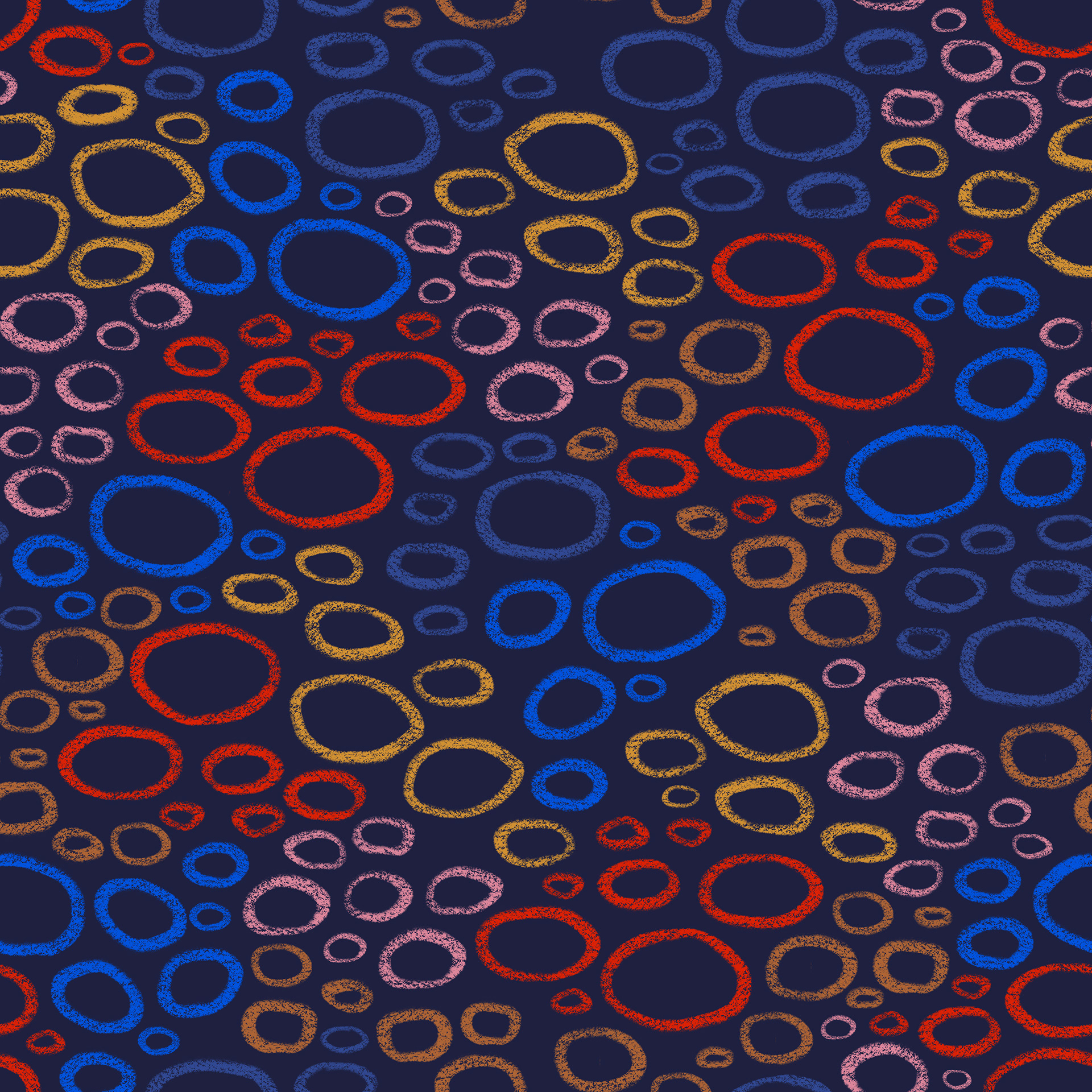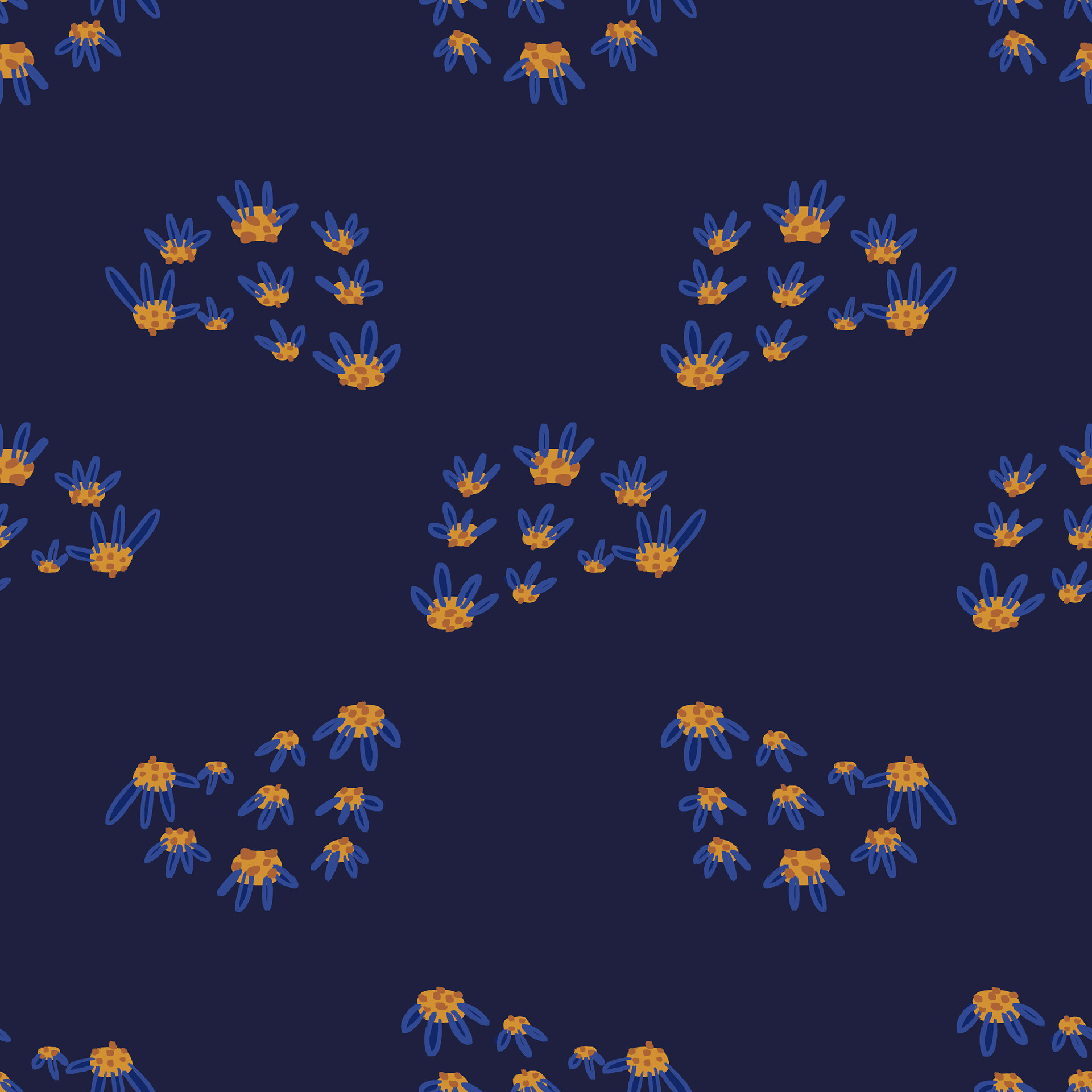 Magic Meadow – Light Pink Multi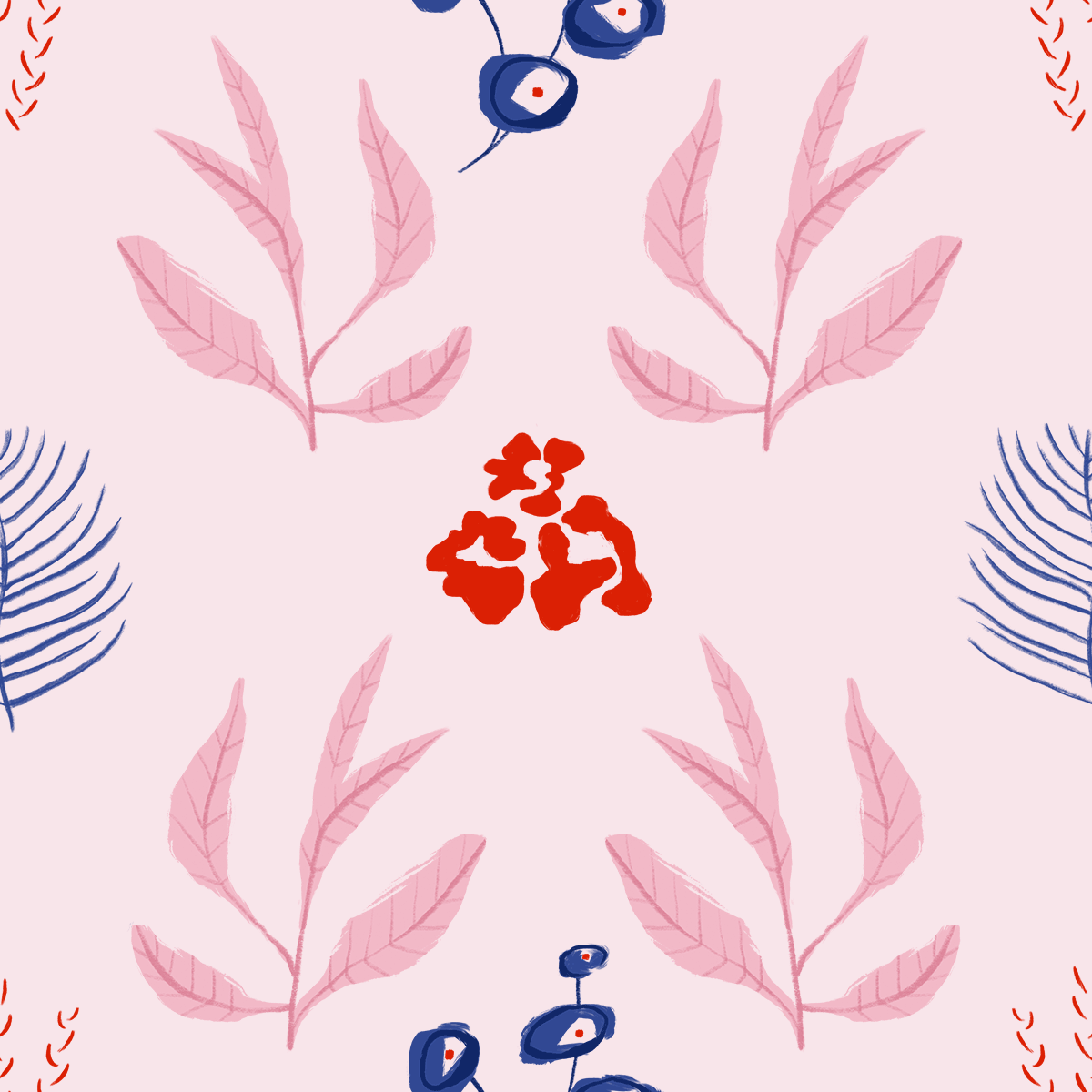 Figment Fields
: Like a carefree daydream, these brushed botanicals reminisce of midsummer trips to the beach. This print is comprised of original hand-painted gouache, pastel and colored pencil elements in a classic color combination. Each page was scanned, refined, and assembled as a repeat pattern in Photoshop. A lovely painterly quality has been preserved and this print offers so much depth and texture.
Figment Fields – Blue-Red Multi